WEST VIRGINIA FORESTRY ASSOCIATION
WEST VIRGINIA FORESTRY ASSOCIATION
WEST VIRGINIA FORESTRY ASSOCIATION
WEST VIRGINIA FORESTRY ASSOCIATION
WEST VIRGINIA FORESTRY ASSOCIATION
WEST VIRGINIA FORESTRY ASSOCIATION
The West Virginia Forestry Association is a non-profit organization funded by its membership
Our members include individuals and businesses involved in forest management, timber production, firewood production, harvesting, and wood product manufacturing. Our members are concerned with protecting the environment, as well as enhancing the future of West Virginia's forests through multiple-use management.  Watch below a video introduction to WVFA and the industry that we proudly represent.
January 18-19 - Environmental Literacy at NCTC in Shepardstown (Ches Bay) Feb 4 - Marion County Educators PLT Workshop - Fairmont Feb 11 - WV State University Joint PLT/ WET training (Institute)  March 2, 9, 16, 23 - Citizen Science Grant Co. School March 25 - Mineral...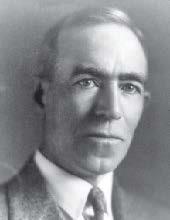 January 31st, 2023  |  8:30 am to 12:00 pm Charleston Town Center Marriott, Charleston, WV The 36th Annual AB Brooks Memorial Forestry Symposium will be held on Jan 31st from 8:30 am to 12:30 pm at the Marriott Charleston Town Center Hotel in Charleston, WV....
Nominations Period Open for the 2022 West Virginia Outstanding Logger Award The WVFA "WV Outstanding Logger" award program is designed to recognize outstanding independent logging contractor performance. Through the recognition of competent professional logging...